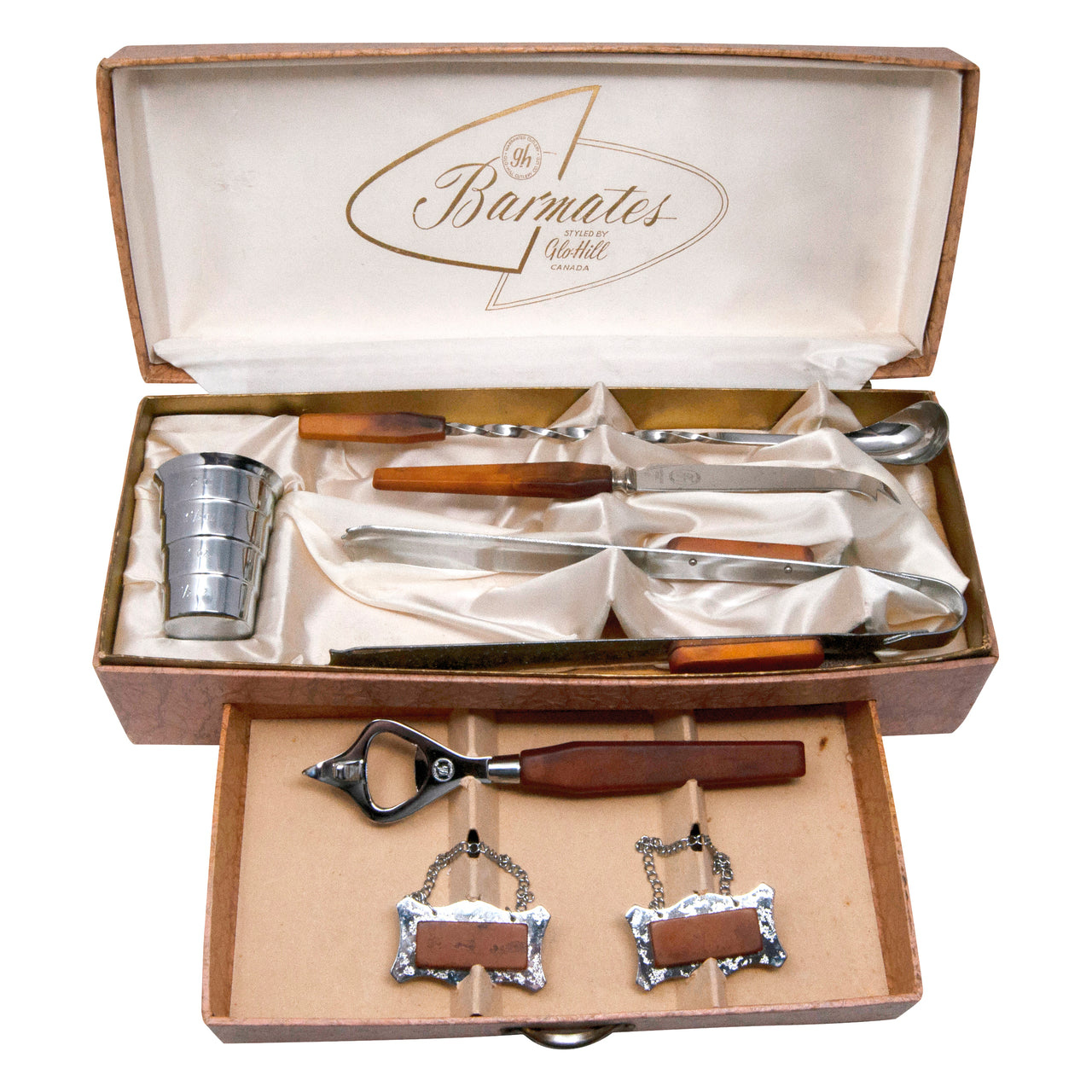 Glo Hill Butterscotch Marble Bakelite Bar Tool Set
Item No. 00019241
Made in Canada, this gorgeous mid century vintage 7 piece bar tool set was designed by Glo Hill and features butterscotch marble bakelite handles.  The set includes a graduated 2 oz. jigger, large tongs with engraved details, a twisted stem bar spoon, an opener, a forked bar knife and 2 blank decanter labels.  The set is presented in its original case (b
ox has 
age appropriate
 wear).
Made in Canada, this gorgeous mid century vintage 7 piece bar tool set was designed by Glo Hill and features butterscotch marble bakelite handles.  The set includes a graduated 2 oz. jigger, large tongs with engraved details, a twisted stem bar spoon, an opener, a forked bar knife and 2 blank decanter labels.  The set is presented in its original case (b
ox has 
age appropriate
 wear).
Shipping & Return Policy
+
-
We only ship items within the continental United States.  We ship through a proven UPS packaging service and guarantee that our items will arrive in the condition we present on our website. Charges for shipping include professional packaging, insurance and UPS Ground Delivery. Our shipping time averages 1 week and can be as long as 2 weeks to deliver during the holiday season and other peak periods. 
Due to the nature and high-quality of our vintage items, we do not accept refunds or exchanges. Please feel free to contact us for more information.