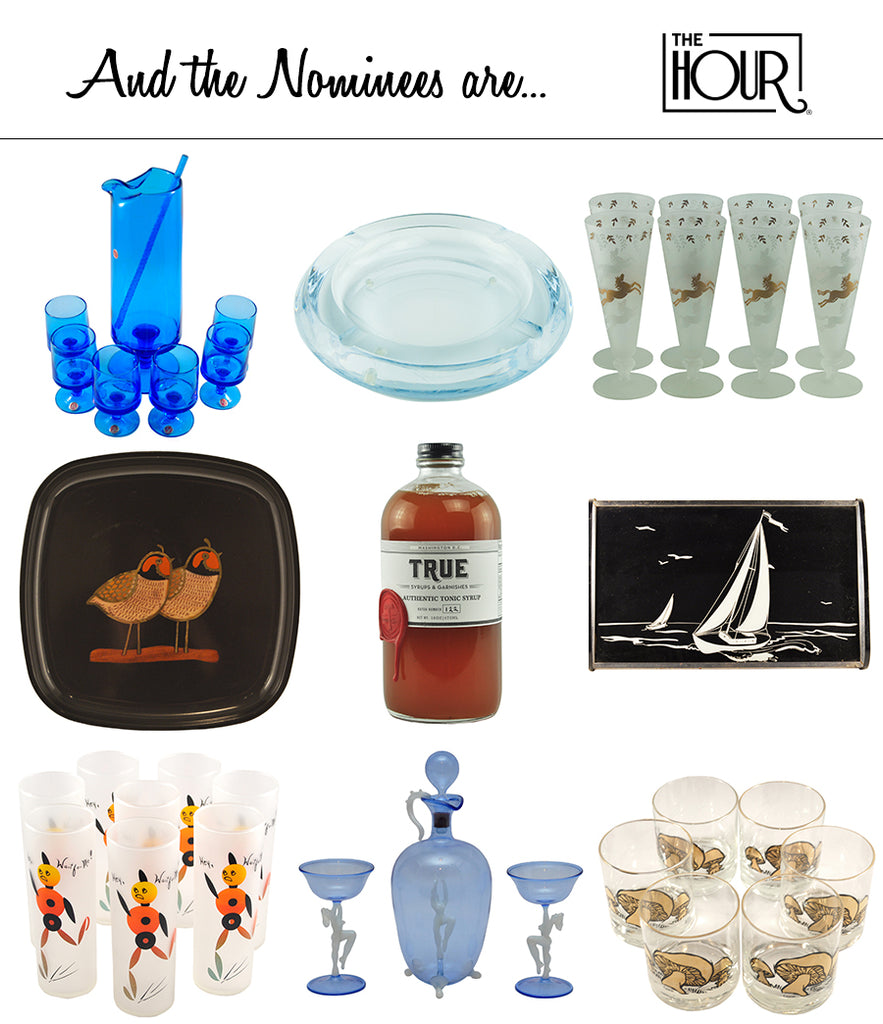 2018 Best Picture Oscar Nominees
It's Oscar Time and we could not be more excited! To celebrate the Best Picture Nominees for this years 90th Academy Awards, we carry on our tradition of picking our favorite barware and glassware to honor them. We truly believe that there is a glass, tray, or barware set for every occasion, and The Oscars are no exception! So without further ado, the nominees are.......
The Shape of Water
A sexy date night decanter set for Eliza and her aqua-man love!
Three Billboards Outside Ebbing, Missouri
To class up Dixon's beer swilling a bit?
Dunkirk
A perfect tray to serve victory cocktails on.
 Get Out
Run run away from that creepy psycho family as fast as you can!
The Post
Made in D.C. just like the Post - and this syrup has no alternative facts!
 Lady Bird
Birds of a feather may not always flock together, but they do
here on this Califonia made Couroc tray.
While some mushrooms are good, and some mushrooms are bad, these
Couroc Mushrooms Rocks are safe...no worries here!
Call Me By Your Name 
Calling everyone for cocktails on a sunny Italian countryside patio!
 Darkest Hour
An ashtray big enough for all Winston's war room cigar ashes.
We hope you enjoyed our picks!
All these " nominees" are available on TheHourShop.com,
and in store at The Hour. Cheers to all the nominees, and to a fun
90th Academy Awards Show!