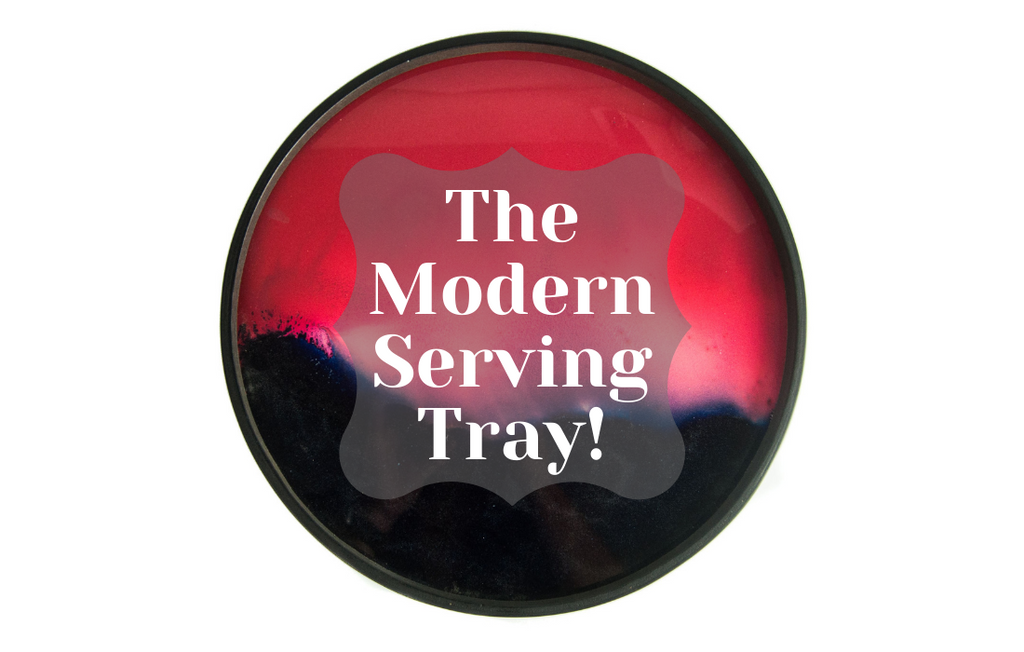 The modern serving tray has roots that go as far back as the silver salvers used by the noble class in the 1600s. Since then, the popular bar accessory has undergone several changes that can be tracked through the materials from which it was made and hands that crafted it.  During the 20th Century, serving trays became very popular for home use and were crafted from many new materials, including chrome, glass and resins.
Chrome was invented in 1924 and was used prolifically in Art Deco barware production.  Chrome was an inexpensive material and had a versatile coating (compared to stainless steel). Additionally, it was lighter to carry and provided a fine finish, giving barware a bright shine. Further, it did not require polishing like silver.  During the 1920s and 1930s, companies like Chase Chrome, Manning Bowman and Farber Brothers produced a wide variety of chrome bar pieces and trays.
 The Glo-Hill Company, later renamed The Glo-Hill Corporation, utilized chrome in the 1960s and 70s providing exquisitely designed serving trays and cocktail items that fit into any 20th century home bar.
Glass trays were also very popular for presenting and serving cocktails and appetizers during the early to mid 20th century.  New types of glass became more abundant with the advent of pressed glass and simple blank glass. During the early part of the 20th century, reverse painted glass trays that featured the glass were commonly set in wood frames and used in the home bar.  Often these trays had Art Deco themes or were designed with flowers or wildlife. 
Later, designers and artists showed their skills and creativity by designing onto solid glass and bent glass pieces.  The shapes of these fragile canvases brought newer forms of self-expression to the home bar. One of the most well-known designers that designed bent glass trays during the mid-century was Georges Briard. His pieces are still highly sought after today.
Resins are another material that were used to make trays during the 20th century.  Although resins have been around for centuries, it was not until the turn of the 20th century that scientists created a synthetically manufactured replacement for the naturally reoccurring material. Bakelite and formica laminate soon came to be used in the production of barware and trays. By the mid century, The Couroc Company began producing black resin serving trays and bowls that were extremely durable and whimsically painted.  Their slogan was "Any tray can serve a drink. Only Couroc can start a conversation." Couroc trays and bowls were sold in high end department stores at the time of their production.  And while the company closed its doors in the 1980s, its black resin items continue to be highly collectible and are a great choice for use in today's home bar.