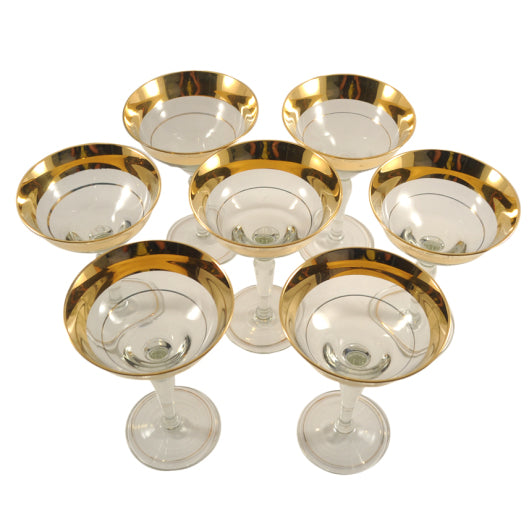 Cheers to all of tonight's Oscar nominees!
The 88th annual Academy Awards ceremony is tonight.  We are always excited to watch, and more excited to give you our barware and glassware "nominees" for best picture.  We hope you'll enjoy our suggestions this year!
We think fans of The Big Short will certainly feel this vintage Wall Street Couroc tray is a must for their Oscar celebration tonight:
For Bridge of Spies fans, nothing says Cold War better than these vintage mid century decanters:
We think Brooklyn fans definitely need to have some Brooklyn-based Hella Bitters in their cocktails tonight:
Mother's milk is best poured from a vintage frosted milk pitcher for Mad Max: Fury Road fans:
All fans of The Martian will love these vintage botanical rocks glasses by Georges Briard:
No bear can keep The Revenant down, even this vintage Hazel Atlas cocktail shaker and ice bucket set:
This vintage reverse painted butterfly tray is a much needed pick-me-up for those fans who have seen The Room:
Fans of Spotlight will appreciate using these vintage Massachusetts seal old fashioned glasses to honor the efforts of the Boston Globe's journalistic team:
Whichever movie is your favorite, we hope you'll enjoy watching the show tonight with a great cocktail in hand!
For more great vintage barware and glassware ideas, visit us on-line at: