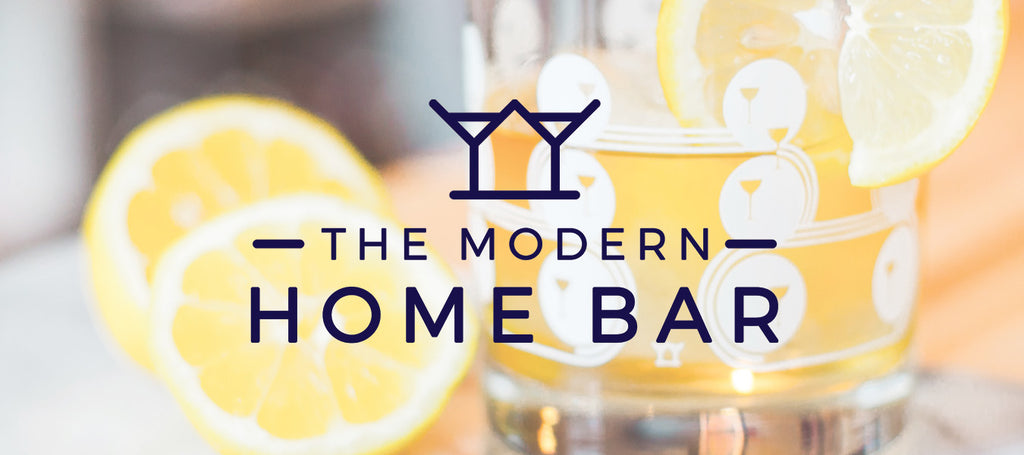 As many of you know, we truly believe that enjoying a great cocktail at home, especially with friends and family, should not only be easy but also reflect a bit of your own personal flair. It's why Victoria Vergason, our founder, began The Hour nearly a decade ago.  While she is constantly on the hunt for new vintage treasures she sells at The Hour, she has found it difficult over the years to find new barware and glassware products that carry the same level of style for the home bar.  For this reason, she decided to create her own new and affordable product line which she offers at her new e-commerce store The Modern Home Bar.  Like most of the vintage goods sold at The Hour, Victoria takes great pride that this initial line of goods is Made in America.  While these stylish new products can be found online at www.TheModernHomeBar.com, we are pleased to also carry them in-store at The Hour.
Inspired by mid-century artists who created beautiful and whimsical designs for the home bar, Victoria created The Modern Home Bar so that every piece of barware and glassware produced has a nod to the past, is to be enjoyed in the present, and peeks into the future of craft cocktails. Accompanying the new barware and glassware, The Modern Home Bar will also feature instructional blogs and videos to enhance the at-home cocktail experience (which we will also share on our YouTube link).
The Modern Home Bar's design studio is continuing to create new bar-related products and will be expanding in the near term with a European collection. The Modern Home Bar will also offer design services for bars and restaurants seeking to develop their own glassware designs as well as other groups and associations interested in creating glassware for special events, including weddings.
We couldn't be more excited to share this news about our new sister store with you and know that you, too, will enjoy creating cocktails at home with this new line of barware and glassware.  Come check out the new designs in person here at The Hour!
Cheers!