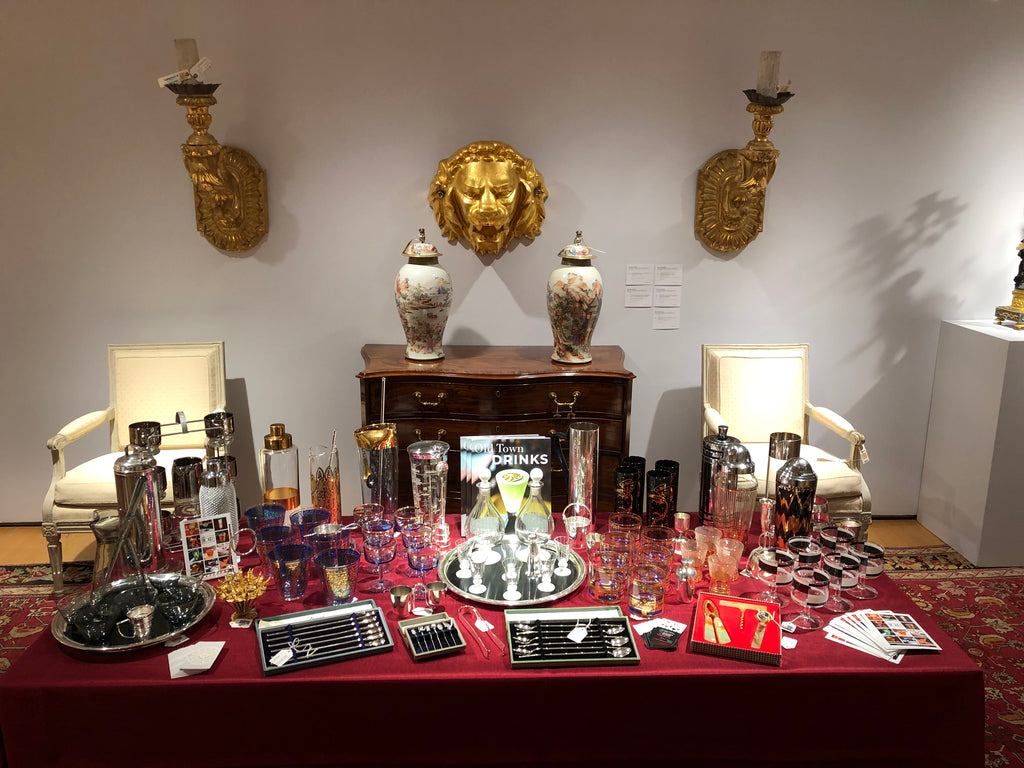 October always finds us busily preparing for the upcoming holiday season and this year is no exception. We were happily surprised to find ourselves scurrying around preparing inventory for a special event as well. Christie's Late's is an exclusive opportunity for invited guests to tour the renowned Christie's galleries after hours while enjoying pop up exhibits, music and refreshments all centered around a theme. Held only a handful of times throughout the the year in major international cities, The Hour was invited to participate in the event highlighting the upcoming auction of the estate of Lee Bouvier Radiziwill in Christie's, New York entitled the Eclectic Collector.
.         
Putting together the collection together was the first part of the fun, as Lee Radziwill ( sister of Jackie Kennedy) was known for hosting wonderful parties as a New York socialite. We admire her philosophy of thoughtfully procuring unique and artistic items for use throughout  her home, meant to endure the test of time, in lieu of modern day 'disposable' goods. Entertaining well and doing it in style is our mission as well. For this collection we selected a variety of items that we simply adore ( our 'store favorites') from some of our favorite designers and makers. Spanning all the decades of The Hour's collection, here are some of the pieces we took with us to New York: 
What an honor it was to display and sell pieces from our international collection of 20th century barware and cocktail glassware in the galleries that house some of the worlds finest collections!